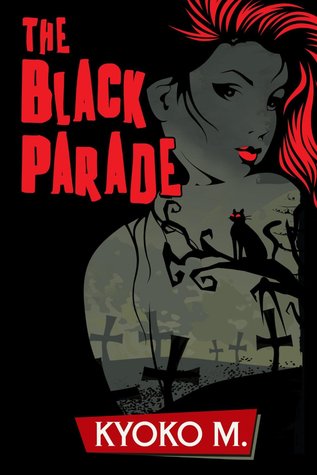 Jordan Amador. 21. New Yorker. Waitress. Mild alcoholic. Murderer.
Two years ago, Jordan accidentally shot and killed a Seer: a person who can see, hear, and talk to ghosts with unfinished business. Her crime came with a hefty price, too. She has two years to help a hundred souls cross over to the afterlife or her soul is bound for hell. Tough break.
As if that weren't bad enough, two days before her deadline a handsome pain-in-the-ass poltergeist named Michael strolls into her life. His soul is the key to her salvation, but the cost just might be more than she can handle. Solving his death puts her right in the crosshairs of Belial: a vain, bloodthirsty archdemon who won't rest until she's his slave. Can she rescue Michael and save her own soul, or will they both be dragged down into the clutches of the eternal black parade?
Michael O'Brien. 24. New Yorker. Musician. Archangel in charge of Heaven's army.
It's been centuries since Michael stayed on Earth for an extended amount of time. Now he's here because of Jordan Amador--a Seer who helped him restore his life and memories and thwart the archdemon Belial from taking over the city. With Jordan on Belial's hit list, Michael decides to stick around and live out life alongside her as her friend and temporary bodyguard. But, as the days pass, he finds it harder to resist the seven deadly sins that tempt all men. Especially as he and Jordan grow closer fighting the demons that want her almost as much as he does...
This collection takes place in the two month period in The Black Parade between Chapters 15 and 16.