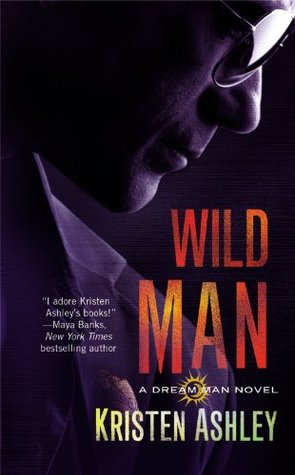 I think that I have figured out why I enjoy KA's books so much. Aside from her being just a dang entertaining writer, all of KA's leading men are attainable in some way. They are not billionaires, owners of super exclusive BDSM clubs, mob leaders, or the heads of complicated MC clubs. Not that there's anything wrong with a filthy rich Dom, who rides a kick ass bike and can paddle an ass like no one's business. I read and enjoy those types of books too. But KA gives her readers something different. Something that can be attained in the real world, just amped up a bit with unusual circumstances. KA provides extraordinary examples of real men being 'real' men. I generally like the lead female characters and would want to have a group of friends like them to have my back as well. Yes, the heroines tend to lean toward the sweeter side, but for me that's a welcome break from some of the other types of heroines I come across. AND KA gives her readers sexy stories featuring GROWN adults, not sulky and full of angst twenty somethings. All of that being said, Wild Man is no exception to my general rule of enjoying everything that I have read by KA so far. For those critics who think that KA's books are too formulaic, you may be right. But as for me, I will continue drinking that kool-aid and keep asking for more!
In Wild Man we get Brock, a sexy DEA agent who works hard, is committed to his job and family, but has begun a relationship with Tess in the worst possible way. Brock enters Tess' life under false pretenses and outright lies, which even for the reasons that he does it, is hurtful and humiliating for Tess. Tess is the sweet owner of a bakery whose past comes back to cause her problems in unimaginable ways. Tess has survived an awful marriage and manages to build a successful business doing what she loves. However, the world that she has built for herself changes when she finds that the man that she finally opens herself up to is not who she thought he was.
Wild Man is another sweetly sexy read. I will be happily moving on to Law Man which is book 3 in this series as soon as possible.
Happy Reading!
Monlat
Synopsis:
While filling the display case in her bakery, the bell over the door sounds and Tessa O'Hara looks up to see the man of her dreams. Within thirty seconds he asks her out for a beer. But after four months of dating, she discovers he's an undercover DEA agent-and he's investigating her possible role in her ex-husband's drug business. For Tess, this means their relationship is over.
Brock disagrees. He's committed to his anti-drug mission, but he's fallen in love with the beautiful woman who's as sweet as her cupcakes-and he'll do anything to win her back. Standing between Tess and Brock are their own exes, one of them a drug lord who's determined to get what he wants. Now as danger threatens, can Brock break the rules he's lived by and let loose his wild side to protect the woman he loves?
Dream Man Series in Order:
Mystery Man (Dream Man, #1)
Wild Man (Dream Man, #2)
Law Man (Dream Man #3)
Motorcycle Man (Dream Man, #4)