Happy October all! I am so excited that we are heading into my favorite seasons. I get much more reading done during the autumn and winter months and I am counting on that to get my reading groove back! I am also participating in For Colored Girls Book Club Photo Challenge. I'll be posting my photos here with details, and the pictures on Instagram and Twitter. It's not too late to participate and if you do let me know so that I can be sure to follow your posts!
Today is day one and it's to show your October TBR. I'm going to try really hard to stick with this one. I don't think that it'll be too hard. I'll be posting reviews as I go along this month.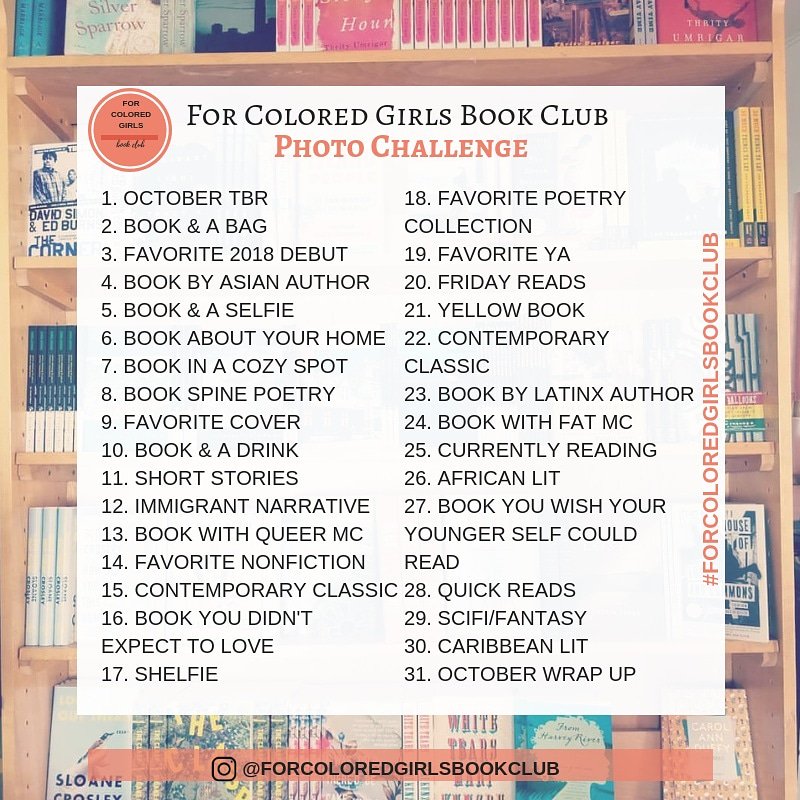 I'm also participating in Frankie Reads group reading of The Faithful and the Fallen series that started today. I've wanted to read this series for a while and I'm taking advantage of being able to discuss them in a group setting. This sucker is over 600 pages so I am also going to listen to the audio book to keep me on pace! You can check out Frankie's announcement video for details.